BLOG
ALL POSTS
CELEBRATIONS @ HOME - PERFECT FOR SMALL GATHERINGS W/ FAMILIES & FRIENDS! PICK-UP & DELIVERY ONLY-PLS. READ TERMS AND CONDITIONS.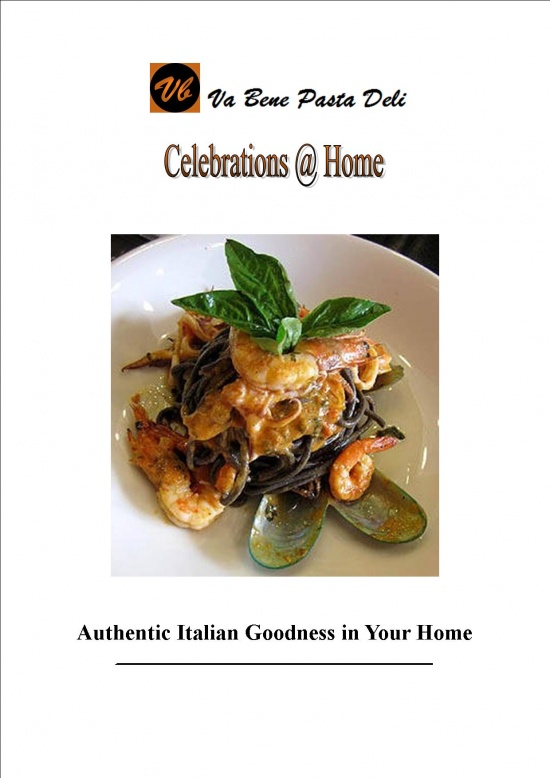 About Celebrations @ Home
Our CELEBRATIONS @ HOME is designed to assist guests who would like to have authentic Italian cuisine/food for small gatherings with family and friends.  Served in aluminium trays without the formal settings of a catering event, guests could create their own menu by choosing from Chef Massimo's delectable dishes and experience authentic Italian goodness right within the comforts of their own homes.    
Terms and Conditions
For delivery or pick-up only.
Minimum order of Five Thousand Pesos (P5,000.00 net) applies.
Orders must be made at least three (3) days in advance from Tuesday – Sundays, 11:30 a.m. – 9:30 p.m.
A fifty percent (50 %) deposit is required upon confirmation of orders.
All orders will be delivered in aluminium containers/trays.  No other equipments like warmers, bowls, or catering equipments will be provided.
Prices and information are subject to change without prior notification.
PLS. FOLLOW LINK BELOW FOR OUR CELEBRATIONS @ HOME MENU:
http://www.facebook.com/media/set/?set=a.414498121926238.87637.125648354144551&type=1
http://www.vabenepastadeli.com/menu/
Posted on July 10, 2012